EMS training (electronic muscle stimulation) works by sending low-frequency electric impulses to contract your muscles using a revolutionary device manaufactured by Xbody.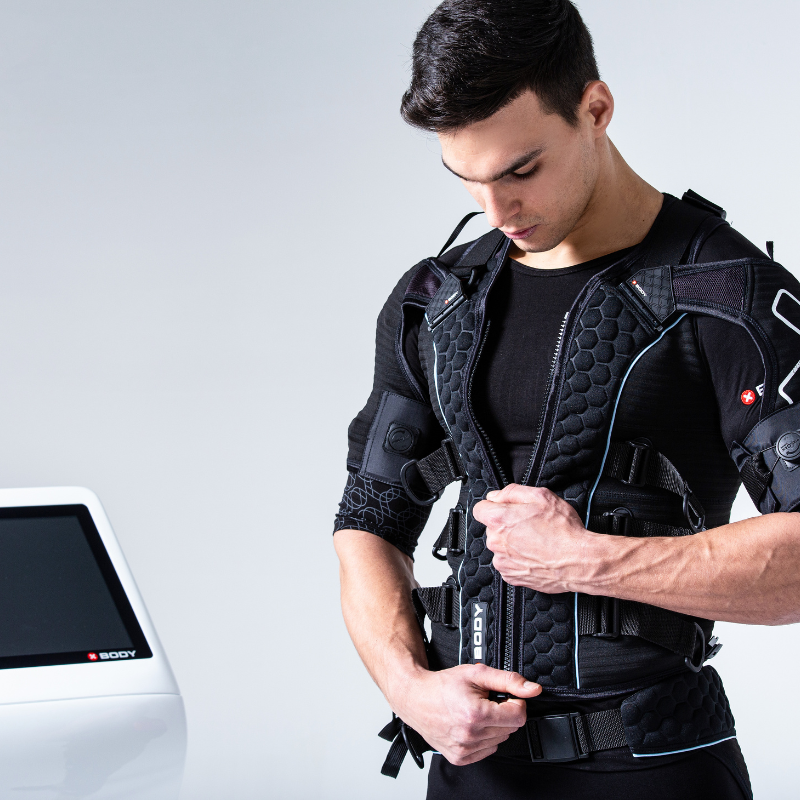 Electric Muscle
Stimulation
Electric impulses are generated by EMS devices and delivered through cables to the electrodes on the skin surface above the muscles to be stimulated. These impulses mimic the action potential that comes from the central nervous system and evokes visible muscle contractions. The resulting muscle contraction is similar to the usual movement and the regular con- tractions of the muscles. Depending on the parameters of the electrical impulses (impulse frequency, impulse width, ramp-up, impulse duration, duration of rest, total session duration), different types of muscle work can be imposed on the stimulated muscles. The various types of muscle work that XBody devices can apply are capable of improving and facilitating muscle performance.
EMS training has been around since the 1960s but was then only meant for professional athletes. The machines allowed them to undergo short training sessions that complement their busy schedules. EMS was especially useful for injured athletes that want to maintain their physical fitness level while recuperating or exercise injured areas on their body without risking further damage. In more recent years it has established itself as a popular alternative to conventional strength training. It is used by celebrities around the world, including Madonna, Alessandra Ambrosio, and recently Tom Holland.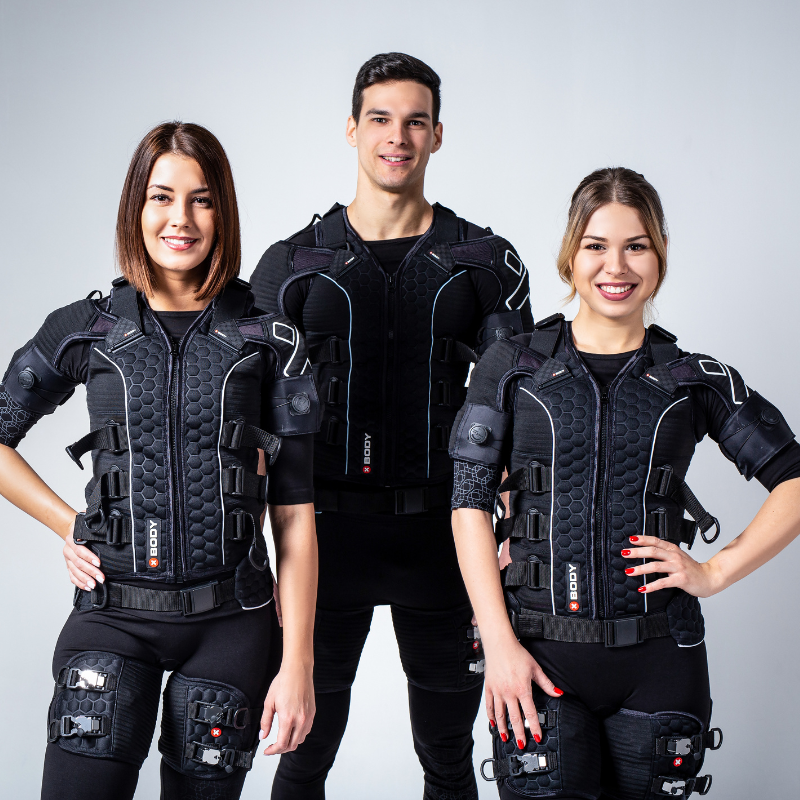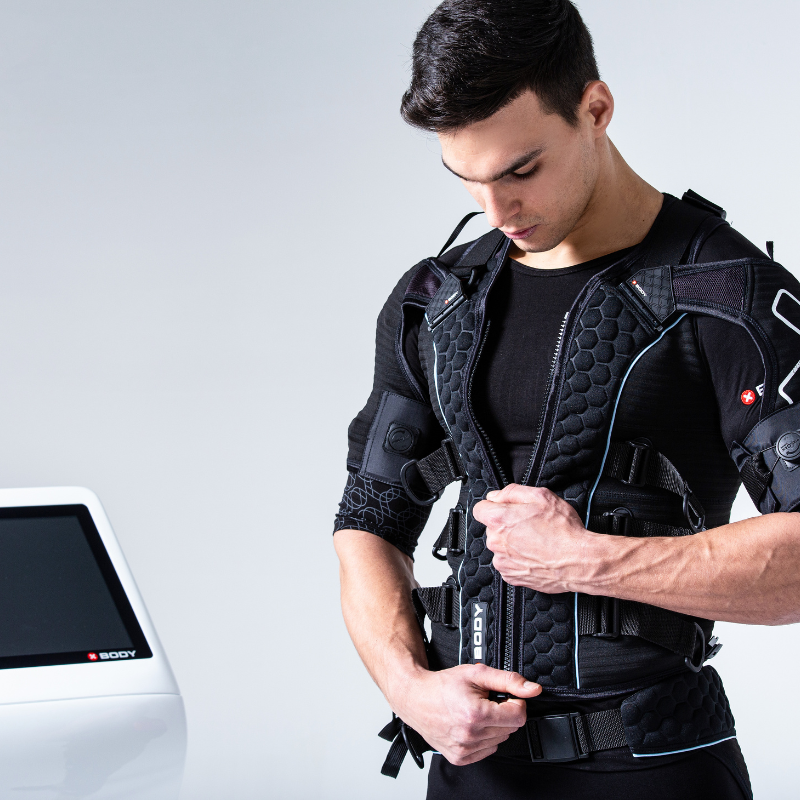 An EMS workout keeps your body engaged for up to 72 hours after your session and targets around 400 muscles simultaneously. With a price range comparable to a monthly gym membership, it means that even one session a week is enough to get your money's worth.
Your personal trainer and EMS machine can help you achieve the following:
Improve your overall fitness, tone your body and strengthen your muscles in less time than regular exercise. Your first training session is on us.